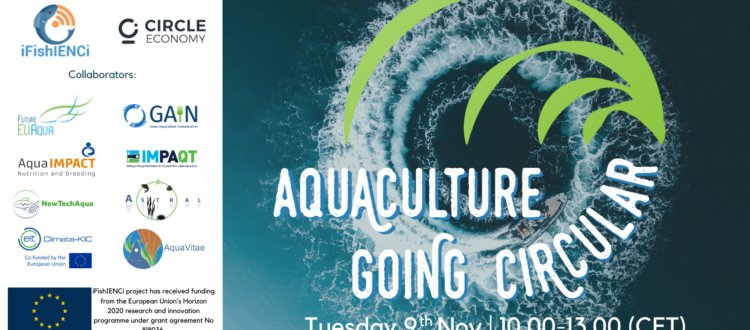 Aquaculture Going Circular- International audience of industry professionals, circularity experts and researchers targeted to develop policy messages on Circularity.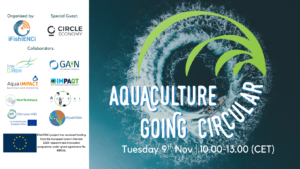 https://ifishienci.eu/aquaculture-going-circular/
Aquaculture Going Circular, a Circularity event directed to the Aquaculture Industry, coordinated by iFishIENCi through collaboration with sister and cousin projects and organisations was streamed live from Bergen and across Europe last week. With global participation in the panel discussions designed to collect information on needed policy messages in this area, this meeting highlighted many important barriers and opportunities for circularity in our industry. More information is available here, and the recording will be available soon!